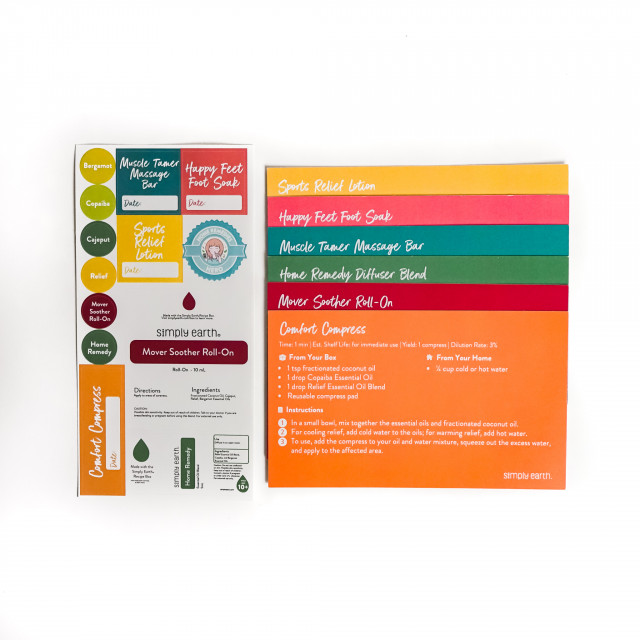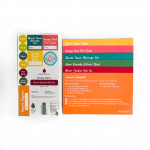 October 2022 Recipe Cards and Stickers
{{ global.cart_select.priceString }}
{{ global.cart_select.comparePriceString }}
(YOU SAVE

{{ global.cart_select.youSave }}

)
{{ global.cart_select.wholesalePriceString }}
{{ global.cart_select.priceString }}
WHOLESALE - ${{ ( global.cart_select.price - global.cart_select.wholesale_price ).toFixed(2) }} OFF
All 6 recipe cards and stickers from our October 2022 Recipe Box.
Making our own natural products changed our lives. We love knowing exactly what's in what we use and that it's safe. That's why we created Simply Earth. We tell you exactly how each of our products are made. No secrets. Just pure natural goodness so you can be confident in making your home more natural.
Reviews
Product Details
This set of recipe cards comes from our October 2022 Recipe Box where subscribers learned how to use essential oils to make an all-natural home!
Included Recipes & Labels
These recipes feature the following oils and extras along with items in our Big Bonus Box.
Oils
Relief

Copaiba

Bergamot

Cajeput
Extras
Reusable Compress Pad

Simply Earth Lotion Base

Massage Bar Soap Mold
Big Bonus Box
Beeswax
Coconut Oil (solid)
Fractionated coconut oil
Almond oil
5 ml bottles
10 ml roll-on bottles
All of our Simply Earth recipes are created and approved by aromatherapists.
{{ global.cart_select.wholesalePriceString }}
{{ global.cart_select.priceString }}
{{ global.cart_select.priceString }}
{{ global.cart_select.comparePriceString }}
{{ global.cart_select.priceString }}
{{ global.cart_select.name.split("Bundle")[0] }}
{{ global.cart_select.name }}
{{ global.cart_select.wholesalePriceString }}
{{ global.cart_select.priceString }}
{{ global.cart_select.priceString }}